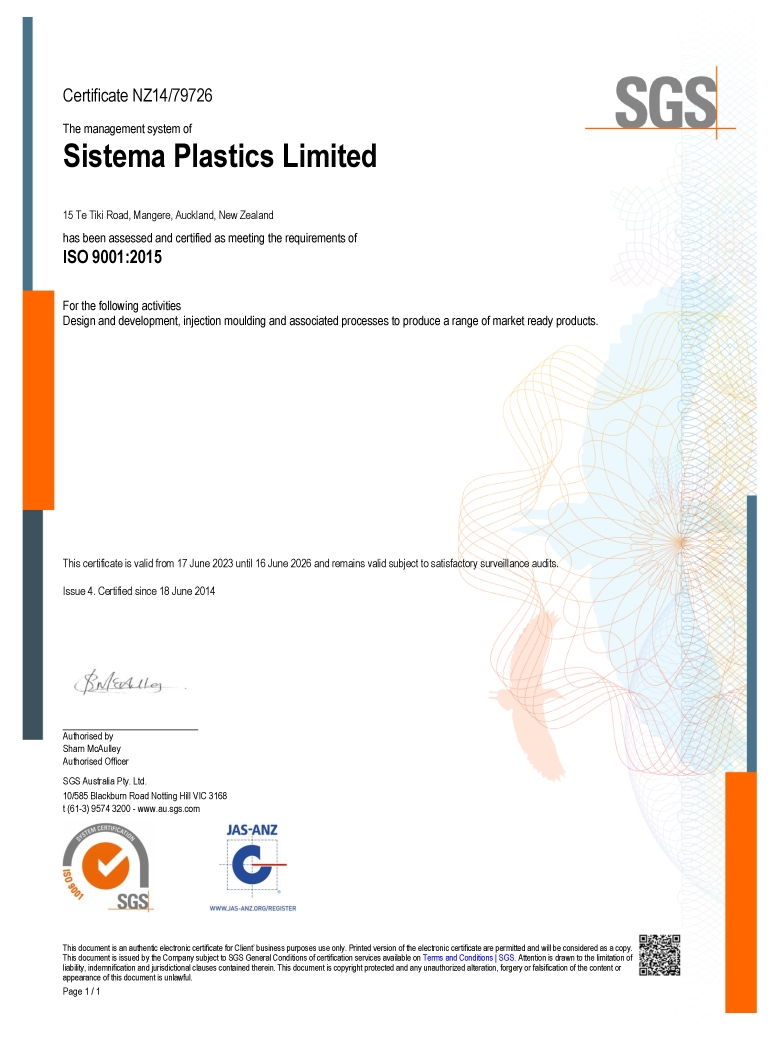 ISO 9001:2015 Quality Management System Certification
Sistema® holds ISO 9001:2015 Quality Management System Certification since 2018. It is an integral part of the company's overall performance and the basis for sustainable development initiatives.
What does it mean to be ISO certified?
ISO certification means that a company has proven its compliance with the standards set by the International Organization for Standardization.
An ISO-certified company is one that complies with various international standards, including product quality, environmental friendliness, safety, reliability, and cost-effectiveness. These are all factors that consumers look for and often take for granted when purchasing a product. However, not all companies hold themselves to such high standards.
That is why being an ISO-certified company is such a big deal. It sends a clear message to consumers and other companies that the product being sold is worth buying because it conforms to stringent production and quality standards.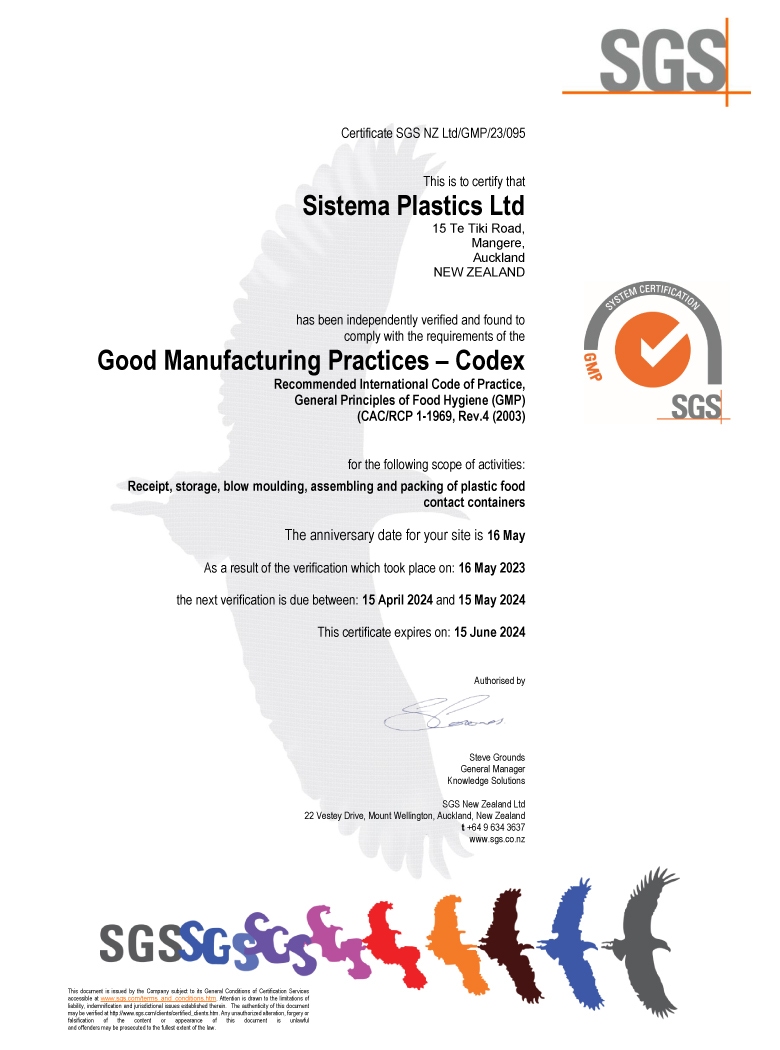 Good Manufacturing Practices Certification
At Sistema®, we take pride in being an accredited Good Manufacturing Practice (GMP) company, which showcases our commitment to excellence.
What does it mean to be GMP certified?
GMP comprises a set of internationally recognised guidelines that ensure consistent production and control of products according to rigorous quality standards. It encompasses various crucial aspects, including personnel training, equipment calibration, documentation practices, and quality control procedures. By strictly adhering to these stringent requirements, we can guarantee the overall quality of our products.
Our commitment to GMP accreditation reflects our dedication to transparency, continuous improvement, and customer satisfaction. We believe in delivering products that not only meet regulatory requirements but also exceed customer expectations.