sustainability initiative
A look at our Current Factory Initiatives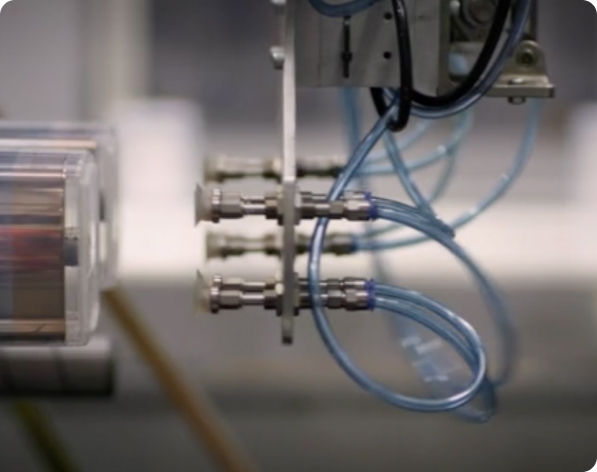 93% of our molding machines are electric, which are 70% more efficient than hydraulic.

Air compressors are controlled using variable speed drives (VSD's), calculating required air without extra energy.

100% of rain water collected on our 52,000m2 is filtered & reused for cooling machines.

Shipping container volume is calculated & maximised. More items are shipped & our carbon footprint is reduced.

Products are managed by the dexion automated storage & retrieval system, reducing the need for forklifts.

Intelligent quality control ensures only the best products are made. Any rejected parts are re-ground & re-purposed.
Future Climate Adaption & Mitigation Strategy
80% Long haul emission reduction.
25% Electricity emission reduction.
15% shipping emission reduction.
Mitigate air leaks with routine audits and thorough repair management.
Management of start up process. Stagger machine usage to avoid energy spikes.
Install thermal insulation to save energy expended to keep machinery warm.
Facilitate an onsite recycling program of old and broken products.
Source virgin material closer to NZ to reduce freight emissions.
Investigate switch to 'ecotricity' - 100% renewable carboNZero certified.
Installation of solar panels to power external lighting.
Develop an internal sustainable culture.
Transition to LED Bulbs and lighting strategies.
Bulk shipping where possible.
Have greener transport solutions by 2022.
Partner with freight lines that share the same sustainability mindset.
---

Sistema® Plastics
Sistema® Plastics design innovative, high-quality, durable, functional and versatile food storage containers, lunch boxes, drink bottles, microwave products and home organisation solutions. So whether you need a colorful and practical lunch box for back to school, a reusable drink bottle to keep you hydrated, you're looking for a clever meal prep container or you want to get your kitchen and pantry Insta worthy, Sistema® has a solution that will inspire you. Every container we manufacture in our state-of-the-art New Zealand factory using high-quality, food safe, and BPA free materials that you can trust.
Sistema® - Always Reuseful.